Goldman Sachs, the investment banking company, wants to introduce Ethereum options and futures trading in the following months, only months after resuming its cryptocurrency trading activities.
As corporations try to buy the drop, institutional demand surges.
While institutional interest in bitcoin has increased in recent months as digital asset values have risen, Goldman Sachs has chosen to revive its digital currency trading desk.
As per Matt McDermott, the bank's chief of digital assets, 61 percent of the customers want to expand their assets in the new asset class in the next year, as per a recent poll.
Expanding beyond Bitcoin, McDermott said the bank hopes to provide options and futures trading in Ether in the following months.
The investment bank only started offering non-deliverable futures, a derivative instrument related to the value of Bitcoin that pays out in cash, to investors a month earlier. He also stated that the company intends to facilitate trading using exchange-traded notes (ETNs) that follow Ether.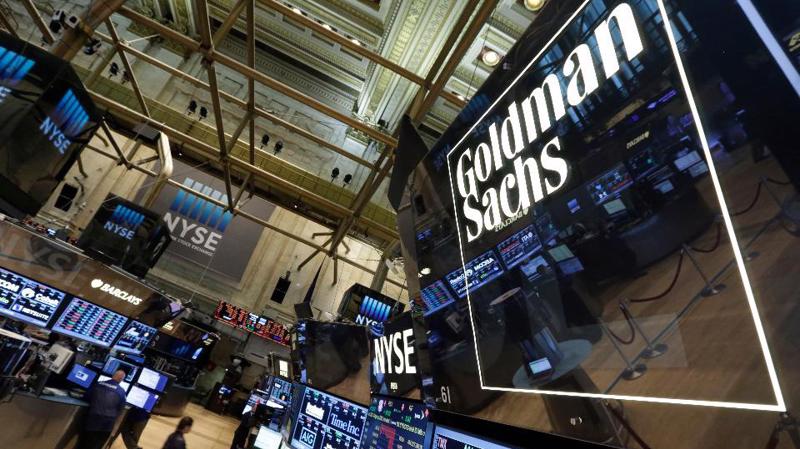 Given the latest cryptocurrency market fall and authorities' cautions about Bitcoin's market fluctuation, hedge funds' excitement for trading digital assets hasn't waned. According to McDermott:
"We've actually seen a lot of interest from clients who are eager to trade as they find these levels as a slightly more palatable entry point. We see it as a cleansing exercise to reduce some of the leverage and the excess in the system, especially from a retail perspective."
Other prominent banks, such as Cowen and Standard Chartered, have also increased their cryptocurrency activities, according to him.
Discussions with customers revealed to the head of digital assets that digital currencies are not simply a fleeting fad, but are likely here to remain.
The investment bank discovered that roughly 10% of customers are trading virtual currencies and 20% are intrigued by it after conducting a survey of 850 institutions in the previous week. McDermott went on to say:
"Institutional adoption will continue. Despite the material price correction, we continue to see a significant amount of interest in this space."
In fact, McDermott claims that many customers see these pricing levels as a somewhat more tolerable point of entry as a result of the current market meltdown. He came at this conclusion:
"We see it as a cleansing exercise to reduce some of the leverage and the excess in the system, especially from a retail perspective."