Decentralized finance platform DeFi Land is celebrating after receiving $4.1 million in its latest funding round.
The project, which seeks to make decentralized finance more accessible to a global audience, welcomed investment from a slew of VC heavy hitters including Animoca Brands, Alameda, Jump Capital, NGC Ventures, Gate.io, MXC, Solar Eco Fund, and Youbi Capital.
The Solana Foundation also pledged capital – no surprise since DeFi Land is building on Solana's high-throughput blockchain.
GameFi Comes Into Land On Solana
As well as aggregating various defi protocols (lending, AMMs, etc) and enabling asset management, the nascent platform introduces gamification to the traditional yield-bearing palette. The increasingly popular play-to-earn concept means that investors can accrue rewards for completing tasks and winning battles, in addition to farming tokens.
"Defi Land is an incredible blend of the two most interesting things happening in crypto right now – gaming and defi," said Alameda VC Brian Lee. "We believe that Defi Land can be a real game-changer in getting casual gamers and the crypto retails into defi."
GameFi has been the talk of the industry of late, with many commentators predicting that the hybrid model will bring fresh attention to the market. The GameFi boom has been largely driven by the success of Axie Infinity, a Pokémon-inspired, blockchain-based game that lets players build token collections and use them across an ever-expanding metaverse. By merging crypto and NFTs with gaming, the platform has captured over $1 billion in sales and amassed a user base of over a million.
Defi Land will be hoping to follow in those footsteps. The concept, of course, is entirely different: Defi Land is an agriculture-simulation game, with users encouraged to create seeds (deposit assets), plant them in fields (stake LP tokens), and harvest the resultant crops (earn yield) – lesser-known cryptos are represented by humble potatoes.
Intrepid farmers can also fertilize the land (increase staking), extract seeds from the soil (unstake LP tokens), and sell the seeds when advantageous (by converting LP tokens back into their underlying assets).
Just like in a real farm, the weather can affect one's yield – so it pays to stay up-to-date with the forecast/market. The Defi Land team is currently in the process of adding NFTs to the game, with tokens representing unique metaverse objects such as trees and tractors. These coveted commodities engender fresh opportunities to participate in defi, whether it's borrowing, lending, supplying liquidity, or something else entirely.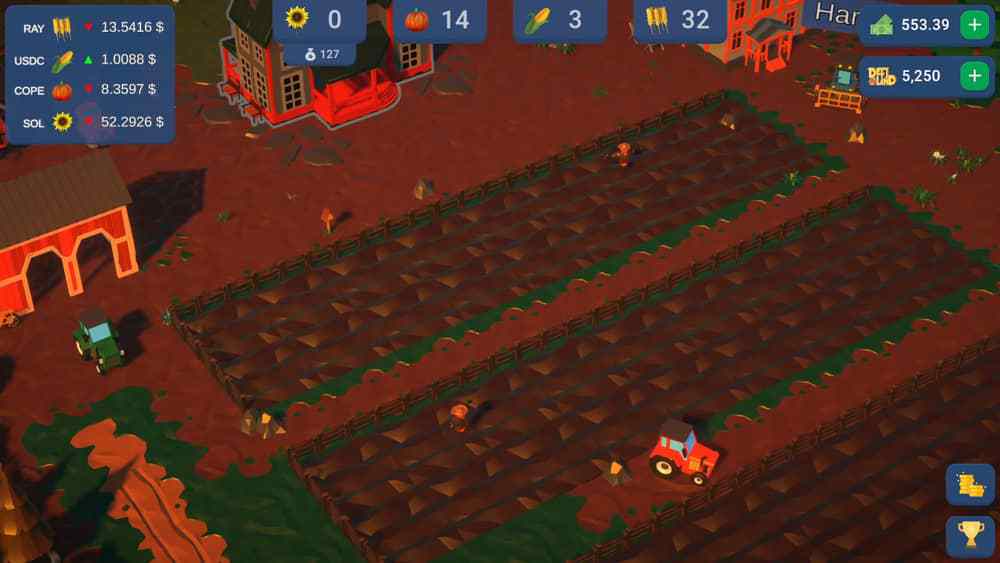 A Multi-Blockchain Future
A winner of Solana's summer Hackathon, Defi Land is finalizing an integration with Solana-based DEX Serum, as well as liquidity provider Raydium, ahead of its testnet launch. Later this year, further integrations with Solana protocols will be confirmed before the game debuts on Ethereum and Binance Smart Chain (BSC) early in 2022. In a recent interview, Defi Land's DFL Erwin said,
"We wanted a change of approach to blockchain gaming, where we can introduce lots of people to DeFi and NFTs," adding that the platform represents "a bridge for retail users to learn more about yield farming."
Providing farmers keep tilling the land, it's a concept that may just bear fruit.
Source: cryptodaily.co.uk